Mr Manny Cao
General & Laparoscopic Surgeon
Mr Manny Cao MBBS, B.Med.Sci, FRACS is a General & Laparoscopic Surgeon who works at Bendigo Day Surgery.
Mr Cao undertook Surgical training in Melbourne through Western Health and rotated to all the affiliated hospitals including the Alfred Hospital & Goulburn Valley Base Hospital.
He was appointed as the Surgical Fellow at Bendigo Health in 2013. He enjoyed working in central Victoria so much that he decided to permanantly move to Bendigo as a local surgeon.
Special Interests at Bendigo Day Surgery
Endoscopy – Open Access Gastroscopy & Colonoscopy; haemorrhoidal banding
Skin lesion excisions
Carpal tunnel decompression
Varicose vein surgery
Hernia repairs; laparoscopic and open
Scrotal surgery – hydroceles and vasectomy
Other Special Interests
Bowel resections – open and laparoscopic
Breast cancer surgery
Gallbladder surgery
Major abdominal wall surgery (ventral hernia repairs)
Mr Manny Cao maintains an active interest in surgical education and was awarded an 'Excellence in Teaching' award by the University of Melbourne for his work with final year rural medical students in 2013. He is an instructor for the RACS CCriSP course.
Practice Locations
Mr Manny Cao operates at Bendigo Day Surgery and St John of God Bendigo. He has public appointments at Bendigo Health and provides a regular oncall services to these networks.
Mr Manny Cao welcomes all referrals and can be contacted through his Bendigo rooms on 5454 3946.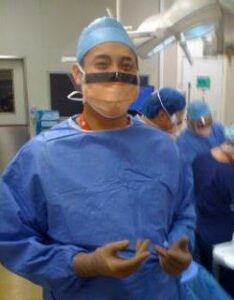 Mr Manny Cao
MBBS, B.Med.Sci, FRACS
General & Laparoscopic Surgeon
Bendigo
PMC Surgical
267 Barnard Street
Bendigo 3550
Phone (03) 5454 3946