Monash IVF is a world leader in assisted reproduction and has pioneered regional IVF services since 1991. Regional clinics ensure country people can have access to high-quality fertility services closer to home, where they can be supported by family and friends.
The Monash IVF service at Bendigo Day Surgery has been helping couples to have babies since February 2009. Over 700 couples have been treated and over 300 babies have been born following IVF treatment at Bendigo Day Surgery. We have one of the best IVF success rates in Australia.
Our local Bendigo Gynaecologists and BDS Nursing staff are supported by the expertise of visiting Monash IVF staff from Melbourne. Couples can be confident that they will receive the most advanced and effective assisted reproduction technology treatments available in the world.
Monash IVF services:
In Vitro Fertilisation (IVF) and Embryo Transfer (ET)
Intracytoplasmic Sperm Injection (ICSI) for male factor infertility
Embryo freezing and storage
Pre-Implantation genetic diagnosis
Donor egg and donor embryo
Support counseling
Blastocyst transfer and freezing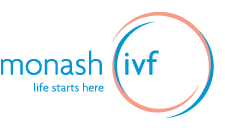 For more information, please visit the Monash IVF website or  one of our local Bendigo – Monash IVF accredited Gynaecologists.
Dr Anju Agarwal 03 5443 2276
Dr John Cullen     03 5441 4155
Dr Mark Jalland    03 5443 3488